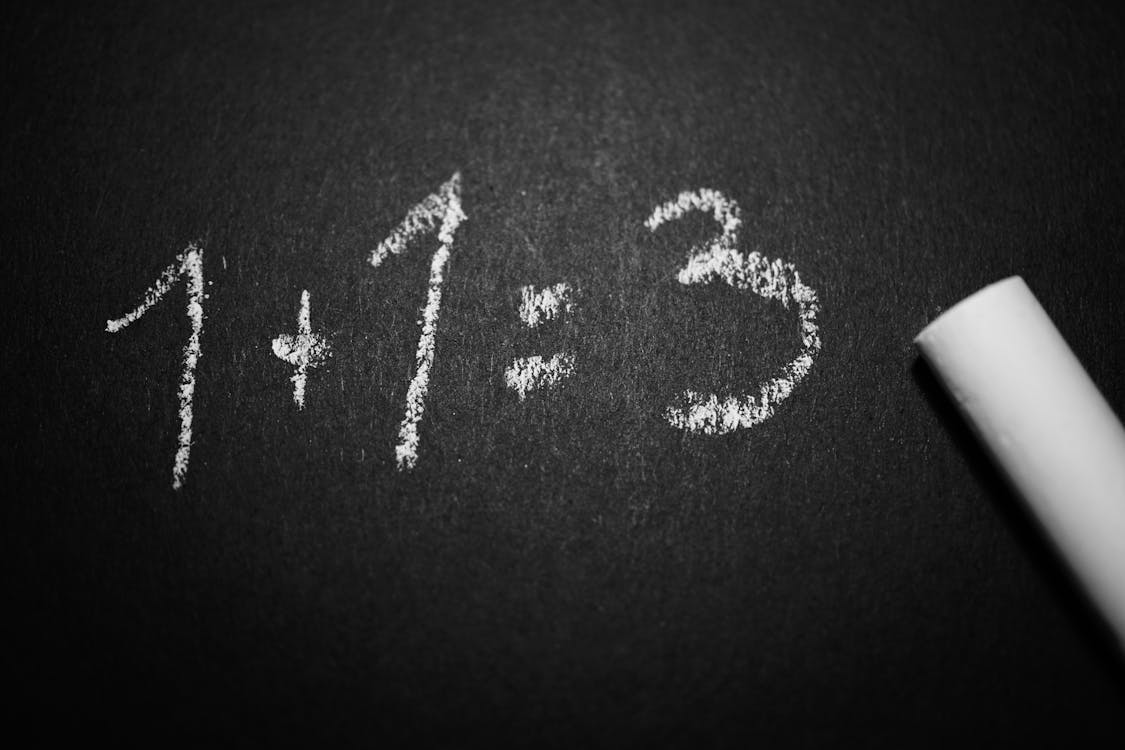 Yes – blogging is a great way to present yourself and your own offerings on the Internet. And if you didn't start blogging for your brand or personally it's big mistake.Here is our tips and tricks guide about how to start blogging.  Unfortunately, you can also make a lot of mistakes that can damage your own visibility and image. So what do you have to do if you want to blog successfully? I have put together some of the mistakes I keep seeing in this article.
Do you want a successful blog? Then just avoid the following 20 blogging mistakes 🙂
1. Unclear about your own goals
If you are already blogging or have a desire to start a blog, you are certainly aware of the many advantages. But why do you want to blog, you personally? What are your goals with your blog? Do you want to win customers with your blog, publish for existing customers (customer loyalty), do you want to be found better, build your brand, position yourself as an expert? There are many more goals that can be pursued with a blog. Pick the three most important ones and also consider how you can check your success. If you are not clear about blogging for your own personal reasons, sooner or later this will lead to less motivation – and that would be a shame!
2. No concrete strategy
Are you overwhelming your readers with too many calls to action? It happens a lot. By this I mean, for example, "Subscribe to my email list!" Or "Book a consultation with me!" Or "Write me an email!" – all at once, of course. If you ask your readers to do a lot of different things, it often means that they do nothing at all, but leave your blog very quickly. So think about what your specific strategy is, of course with regard to your goals (see point 1). Blogging successfully means just that: having a strategy and implementing it.
3. No direct calls for action
Conversely, too few or too subtle calls to action can prevent the success of your blog. It helps if you clearly communicate to your readers what they should do – of course in a nice way 🙂 But people have to be clearly asked to do something, otherwise they won't do anything. You can use that for yourself. Ideally, there is only one call to action on your blog – one that naturally serves your goals and your strategy (see points 1 and 2).
4. No fixed publication frequency
Sure, as a hobby blogger, longer breaks or irregular articles make less difference. But if you want to use your blog as a marketing channel and support your business with it, get used to a regular publication frequency. For this you can work wonderfully with an editorial plan. A fixed day of the week is ideal, perhaps even a fixed time. Here on my blog, I notice an increasing number of hits on the publication days in the morning, because some regular readers are already waiting for the new article – and that's a great feeling 🙂 Mailbox is right? Every day.
5. No editorial plan
An editorial plan protects you from running out of article ideas and sitting in front of the PC bathed in sweat on Sunday evenings, but you can't think of a topic for the Monday article. Nevertheless, a good editorial plan should allow you to remain flexible so that you can spontaneously write about topics that you feel like doing. For example, you can also react to current industry news or take up recently asked customer questions.
6. Impatience
You should actually avoid impatience if you want to blog successfully – because building a successful blog or blog business simply takes time. Few blogs are totally successful from the start – be aware of that. Don't give up after a few weeks because hardly any visitors come to your blog. And because those who get lost on your blog do not comment. You will be all the more happy about your hard-earned success later. Impatience is often linked to excessive expectations, which is why it is so important that you set realistic goals (see point 1).
7. Excessive promotion of your own articles
Of course, not advertising your own articles is not exactly helpful either – but that doesn't do you any harm, you only lose time (and maybe also some money). However, if you advertise your own articles excessively on social media, by email or elsewhere, this will be intrusive and annoying for many people. This can damage your image and hinder your brand building, in the worst case even prevent it altogether. Follow the 80-20 rule: 20% of your output can be your own content, 80% should be good, relevant content from others. The whole thing is called content curation.
8. Negligence in spelling and grammar
No master has yet fallen from the sky and here on my blog, not every article is perfect, free of grammar and typing errors. However, this does not mean that the German language can be raped on a blog at will! Always remember that your blog is read by (potential) customers and business partners. If there is a mistake in every second word, it does not exactly show competence, but looks dubious. If you want to blog successfully and have major problems with spelling and grammar, find an editor.
9. Too little visual support
Yes, blog articles are usually texts. But the eye also eats, even when reading. Beautiful, inspiring pictures loosen up your texts and invite the eyes of your readers to linger. If it fits, you can also use infographics or explanatory charts. Use tools like canva.com (new: Canva for Work) or picmonkey.com to create graphics for your blog and your social media channels. In my Tool Box I have put together more online business tools for you.
10. Badly structured or poorly formatted articles
Your blog articles will only benefit your readers if they are well structured and formatted. Use subheadings, bold and italics, as well as text boxes or other elements that loosen up longer text modules. It is simply a shame if articles are good in terms of content, but "shine" due to a poor or non-existent structure and scare away the reader rather than encourage them to read. Blogging successfully means not only writing, but also structuring, formatting and visualizing 🙂
11. Selling too much
It's ok to want to win customers with your blog – that's what my blog is all about. BUT: It's not ok to point out your products and services on every corner of your blog. Always keep in mind that your excellent blog articles should speak for you and your offer. Your readers should be so enthusiastic about your content that they voluntarily (!) Look at your performance.
I wrote here about selling with a blog.
12. Selling too little
There are also: blogs by entrepreneurs who publish great articles – but where the range of services has to be searched with a magnifying glass. I recommend a page called "Offer" (optionally also "Products", "Services", "Working with me" etc.), which is linked clearly in the main menu. It sounds banal, I know 😉 But I see blogs so often where this important information is missing. Blogging successfully also means making your own offer easily accessible to blog readers.
13. Too little personality
When I visit a blog, I want to know who I am dealing with. Is a man or woman writing here? How old (roughly)? Is there a nice picture? Where does he or she live? What drives him, what is his (or her) why? I've seen blogs where it wasn't even clear at first glance whether a company or an individual wrote there. But people prefer to communicate with people – so please show your personality 🙂 Last but not least, you are an integral part of your brand and one of your unique selling points.
14. No clear message
This point is related to point 2 (no clear strategy), but starts even further. Because in order to formulate goals and strategy, I first have to know the message that I want to convey to the reader. If you want to blog successfully, keep asking yourself: What do I stand for? What can the reader expect from me and my blog? What topics can he find out about here? What specific benefits do I offer him? Ideally, these questions should be answered with clear statements on the homepage.
15. Boring headlines
Even the best blog article on earth is of no use if it has a boring headline. Because then nobody will click on it, let alone read it. A good headline fulfills the function of giving your reader a promise right from the start. For the reader, it fulfills the function of raising an expectation in him that your article will hopefully fulfill.
16. Over-optimized texts
For some reason, many bloggers are intensely concerned with SEO (search engine optimization). A really good text hardly needs any optimization, since the most important search words appear naturally in the text anyway. Of course, it can't hurt to use plugins like SEO by Yoast and experiment with them a bit. A good text is written for the reader and not for Google. As soon as the reader notices your text that you have actively optimized it, it is actually too much.
17. Poor item quality
Hundreds of new websites are now being launched every minute, bringing together amounts of data that we cannot even imagine. If you start a blog nowadays and want to use it to position yourself as an expert in a certain topic, you should not underestimate the fact that Internet users can now find a lot of extremely high-quality texts online. Simply adding a few sentences and adding a few keywords is no longer enough to be successful. (Luck!) If you want to blog properly, then please make sure that the article quality is always high.
18. Too many offtopic items
When I follow a social media blog, I want to read social media posts. Point. Of course, one or the other offtopic article (i.e. non-thematic article) is not a broken leg – but more than 10% of the articles should definitely not be, I think.
19. No email list
Many entrepreneurs start their blogs without an email list – or even blog for months or years without collecting their readers' email addresses. A big mistake! In any case, I only know entrepreneurs who have been annoyed that they haven't started email marketing from the start – but none who says "It was good that I didn't collect email addresses." 😉 Sooner or later the point will come when you will need it. By the way, email marketing is far more effective than social media marketing, especially when it comes to selling …
Here I have a free tutorial for Mailchimp for you. With this tool you can create a newsletter.
20. Arrogance
Just because someone has a Facebook profile, he is by no means a "Facebook expert" and should not call himself that. In general, I always find it strange when entrepreneurs describe themselves as "experts". I personally think that this is not a label, but an award that others give you because you do something outstanding. Hubris is one of the worst, but fortunately a rarely made mistake by blogging entrepreneurs. Most entrepreneurs have the problem of being too cautious, almost fearful to appear on the Internet. Of course that is also counterproductive, but not nearly as bad as a fat portion "I am the best!" 😉