So, you want to start a blog and you have done a little research on "how to start a blog", but you are confused with all the technical information you saw. You think you need a lot of technical information to make a blog. Well there is always a hard way and the easy way for everything. If you really want to learn a web site installation and blog setup, this guide is easy to follow not so techie. If you have questions in your mind like "To start a blog, I need to be a net guru" or "What does it cost to start a blog?" or "I just want to write or make a simple website, is this has to be so difficult?"
Believe me, I've been through the roads you've been through and I did not even have the slightest idea of ​​blogging when I decided to blog. I didn't even know what a blog is.
All I had was reading and learning stuff. I set up my first blog years ago by following a guide like you would read here at the same time. I have developed myself for years in blogging. I have more than one blog right now and I'm getting good returns.
So I decided to write a guide on how to blog on the grounds that you do not have to live with the troubles I have experienced at the beginning.
I promise you that;
This blogging starter guide will be quite simple and intuitive, even without skipping a single point. Even if you are stuck at any point, you can get free support from me.
Preface / General Information:
>>  Why you should start a blog?
>>  Does blogging cost money?
>>  Can I Earn Money From the Blog?
>>  Starting a blog requires technical knowledge?
>>  What Platform Should I Use to Start a Blog?
How to Open a Blog / Step by Step Guide:
>>  Hosting and Domain Name
>>  Finding a Domain Name
>>  Hosting and Domain Name Buying
>>  Installing WordPress (Free Publishing Platform)
Things to do after blogging:
>> Blog Design Ideas
>> First Writings
WHY DO WE BLOG?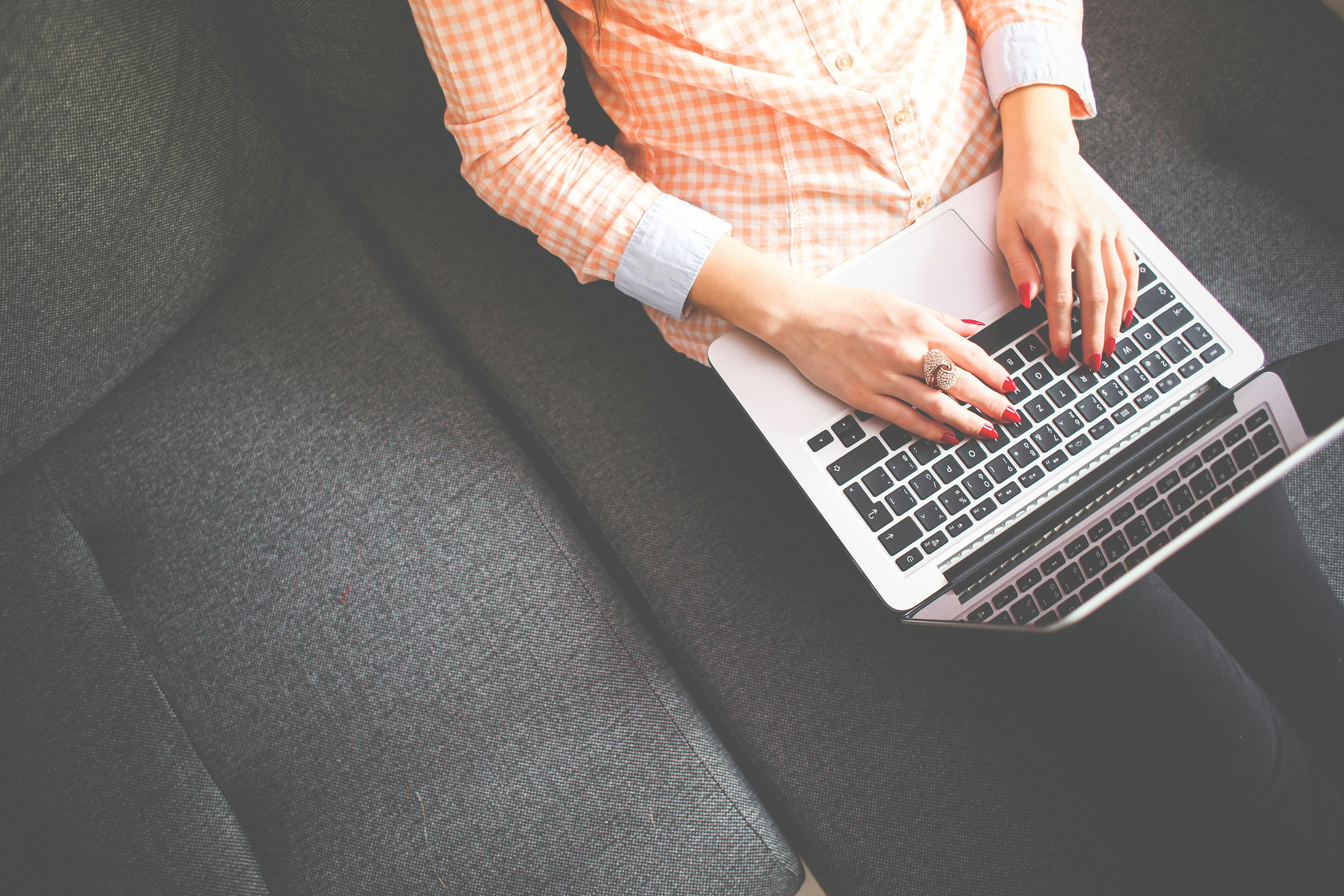 1: To Create: If you have the desire to create something in your soul, to add something to humanity, you can fulfill this desire by writing blogs, producing information.
2: To Make Money: You can both fulfill this desire and earn a substantial income from this creation.
Yes, it is possible to earn money by writing a blog. You may not be aware of it, but be sure you are doing it already anyway, but you are giving it to someone else, not by yourself.
HOW?
  # Do you answer people's questions every day on forum sites? Or are you actively producing content in any forum on different topics?
  # Do you use smart social media every day? Are you actively involved in social media such as uploading images – photos or texts, ie any content, or liking or sharing any content that you liked?
  # Here, if you are already doing any of the things mentioned above in your daily life, you will earn money by means of these activities. You just need to own a platform like a blog or website.
However, instead of making money for someone else, by starting your own blog, you can make money with blogging.
3: Sharing Your Ideas with the World: Do you like to think, write or share what you think with people? If so, why do you keep it restricted to just your surroundings? Or with the dictionaries, or your friends on facebook? Why do not you start a google?
4: Being popular: In fact, by sharing your experiences, your expertise,with people you can get an endless or unprecedented popularity.
Is setting up a blog expensive?
There are many platforms to create a blog. Some of them are paid, some are free. Of course, in this age no one will give free service to anyone, so the platforms that are free of charge have either restrictions or make profit with your creation (like ads)
However, if you want to turn this hobby into professional level, you need to pay a fee.
How much is this fee? How much do I have to pay to setup a blog? Not so much, yearly cost starts from $30-40 USD. Yes, that's it! Well, if you pay some web designer, or coder to setup your blog that cost will be 10 times higher. But keep reading this guide and you'll be able to make this happen for FREE!
IS IT POSSIBLE TO MAKE MONEY BY WRITING A BLOG?
Absolutely! It's possible to make money with blog writing in real world. If not, why would millions of people be involved in it. You will also earn so much that you will not believe the number you will earn.
The simplest you can think of is; you are blogging and appealing to a large number of people about what you do, maybe hundreds, perhaps thousands, maybe even hundreds of thousands of people.
So you have a real power to reach thousands of people in your hand and make an impact on thousands of people. Do you not think that this kind of power to influence others' decisions, thoughts, will make you money? Definitely, it will.
BLOG SETUP REQUIRES TECHNICAL KNOWLEDGE?
You do not need any coding knowledge to create a blog. All you need is to use the computer. Whether you are 15 years old or 65, you can easily setup a blog without any technical knowledge.
Believe me, there are housewives and mothers with 3 children, who are bloggers and have no knowledge of coding at all and who make thousands of dollars monthly with their blogs.
WHICH PLATFORM MUST BE USE TO START A BLOG
There are many free and paid platforms for creating blogs. Which one should you use? I would recommend you platform WordPress, which forms the sub-structure of half of all the web sites that are installed in the Internet World.
What are our other options?
In fact, you have 3 options in total. 1- Blogger 2- WordPress.com and 3.WordPress.org. The first two of these three options are free and the third one needs web hosting.
Which Platform Should I Prefer?
Without much thinking, it's WordPress.org, I mean the paid platform. I will recommend it to you, and I will make my guide based on this platform. I have been using this platform for 12 years and know the advantages and disadvantages of all platforms to the finest detail.
The Biggest Disadvantages of Free Platforms
There are 2 major disadvantages to blog creation on Blogger and WordPress.com for free.
1: In both, your blog address will be as follows:
blogaddress.blogger.com or blogaddress.wordpress.com
That is to say; long, non-resilient and are not at all memorable. Why would your blog address be your blogname.blogger.com instead of yourblog.com?
If you think blogging for your brand you have to get a domain name. So you can have a email like [email protected] Your domain and your email looks professional. You can use in your card, or linkedin or social media. So, people see you as a professional.
2: It is not possible to earn money from blogs opened via free blogging platforms.
That's because 99% of the sites with google ads (google adsense) subdomains, your blogaddress.blogger.com, approve ad publishing applications.
In the long run, if you plan to make money on your blog, you can only make it with your own domain.
HOW TO SETUP YOUR BLOG / STEP BY STEP
  # The process of setting up a blog site is as follow; we will first purchase a domain and hosting, and we will install the WordPress on this domain and hosting. Do not think you won't understand any term at the beginning of the journey, because I will explain it immediately;
HOSTING AND DOMAIN
Domain: It is a registered domain name on your behalf. In other words, like yourblog.com, yearly cost is approximately $9.
Hosting: Hosts are the servers where you host your blog files, allowing your blog to stay open 24/7. You can think of computers as always open.
HOW TO BLOG STEP 1: SETTING A DOMAIN
In this step, we will set a domain name for our blog. We will first set a domain name and then find out if the domain name specified has already been purchased by someone else.
Note: We do not make purchases in this step!! We will make the purchase with the hosting. At this point, only the next step we take with hosting is to check if the domain name is available, I mean your domain must be not purchased by someone else before, so it's available for you to buy.
We recommend NameCheap for you to buy domain name. First of all, click here and we will query your domain name, go to the address and you will see the field name query part you see in the picture below. (Immediately on the bottom of the page)
Domain Name Inquiry –
1: Type the domain name (domain address) that you set for your blog in the Find your ideal domain name field in the image above.
2: Then click on the Search for Domain Name button.
The company will then direct you to your Domain registration address and tell you if the domain name is available for purchase.
Note: Just use LATIN characters when specifying a domain address, Otherwise your domain name will be invalid. Just use the letters in the English alphabet.
For example, I wrote "I am a blogger" for trial purposes, and as a result of my question yes! Your domain name is available. The company gave me your message before someone else took it.
Domain Registration – (Blog Creation)
If the domain name you have chosen has been purchased by someone else before, your allegation will be displayed as a warning that this domain name has been retrieved. You will have to continue searching for other name ideas until you get a warning that you will not be able to get a domain name that was previously taken.
💰BONUS DOMAIN NAME TIP:💰
When you buy a domain, always check promotions. For example here is NameCheap promo page.  As you see, there are lot's of price cuts and deals. So you can start on a budget:
STEP 2: BUY HOSTING AND DOMAIN
On the image above, you're going to see great hosting deals for you to start.Also, on some packages if you buy hosting, you get a FREE Domain name! So, don't miss that kind of opportunities. Then click here to go to the hosting selection screen which is the discounted hosting package (this is the discounted link in the meantime and downloading the WordPress hosting is the only blogging specific.) And say Add to Cart for Managed WordPress Hosting package.
Normally $3.99 per month, this package is 86% cheaper with this discount.
(Of course, the reason we chose to use the WordPress hosting package is that we will use the WordPress sub-blog to open the blog, and it is specially optimized for WordPress hosting sites, which is the same company and therefore faster than other web hosting packages.)
(If you are going to use another platform other than WordPress, this article explains how to open a blog via Joomla or php scripts, then get any of the web hosting packages, not WordPress hosting.)
Hosting Selection
To start a blog, the Startup Level, ie the Basic package will be enough. It will also take some time for a newly opened blog to reach 25,000 visitors per month.
If this package comes to a point where you will not be able to remove the number of visitors to your blog after a while, that is, if your visitor count exceeds 25,000, you can pay for a premium package.
This, of course, is a prudent situation for you. If you are expecting too many visitors to your blog in a short period of time, then you should start with even higher packages such as Deluxe package or Top-level package.
In the meantime, whatever the package you go for, make at least 1 year purchase. and with this, the company will give you a domain name. So you do not have to pay an extra fee for the domain name.
  2: After you make the package selection and click on the Add button, the firm will ask you to specify your domain name in the next step. We are writing here the domain name we have just questioned and decided to buy, and click on the Search button. (In the beginning, we checked that the domain name was purchased by someone else, and in this step we will buy the domain name we have specified)
  3: Because we have already asked before, the company told us "Yes! Domain Name Available, "message at this point and click on the Select and Continue button to go to the next step.
Then comes the screen of the antitrust payment fallacy. Here again, we choose the annual plan so that we get the domain name for free. Also, annual purchases are much more economical than lower time periods.
NameCheap is also giving a domain name free with one year of hosting purchases.
It's already taking at least 5 to 6 months to get out of top positions in Google searches. Because that's how Google works. This is the nature of the business. No one can open a blog and take part in Google search results in 1 month or 2 months. So the longer you buy the initial purchase, the more economic it will be for you in the long run.
NAMECHEAP WEBSITE BUILDER
If you need a quick website for your business, you can use NameCheap Website Builder. It's just a drag and drop website builder for beginners:
Here is a quick video:
But it's just a static website. So if you need to write blogs, you will need to install WordPress.
STEP 3: WORDPRESS INSTALLATION BLOG SETUP
How to install WordPress using Softaculous
After you order your domain and hosting, you can easily fire up your own WordPress website. It's a very easy process. Stick with us. Softaculous makes this process very easy it's an application installer comes with Cpanel. With it, you will install WordPress in just a few clicks and you'll start your blog and website all together..
Here is  step-by-step guides covering the whole process:
1. First log into your cPanel. The login info in your first webhosting mail. You can find very quick. If not, please contact with support
2. After login, visit Exclusive for Namecheap customers section > Softaculous Apps Installer menu:

3. On Softaculous Apps Installer homepage, click on the WordPress logo W icon: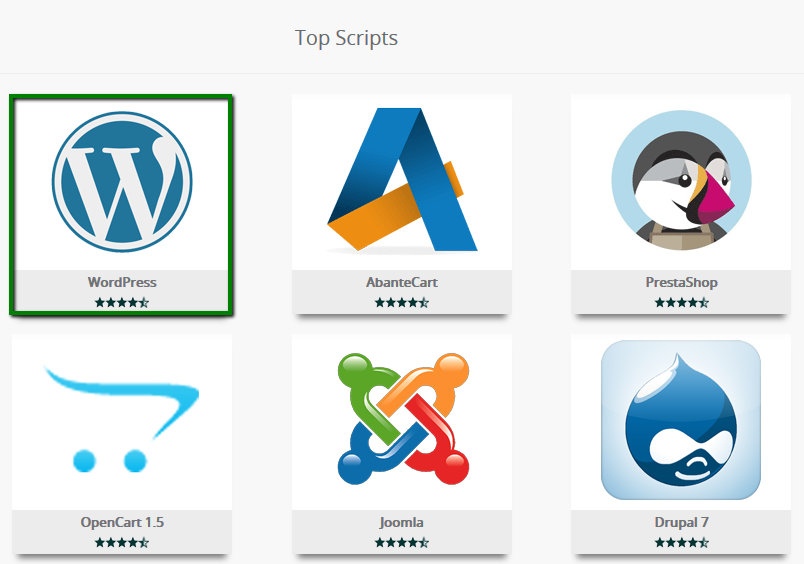 4. You will see Install link in the beginning. Click to the Install tab to proceed: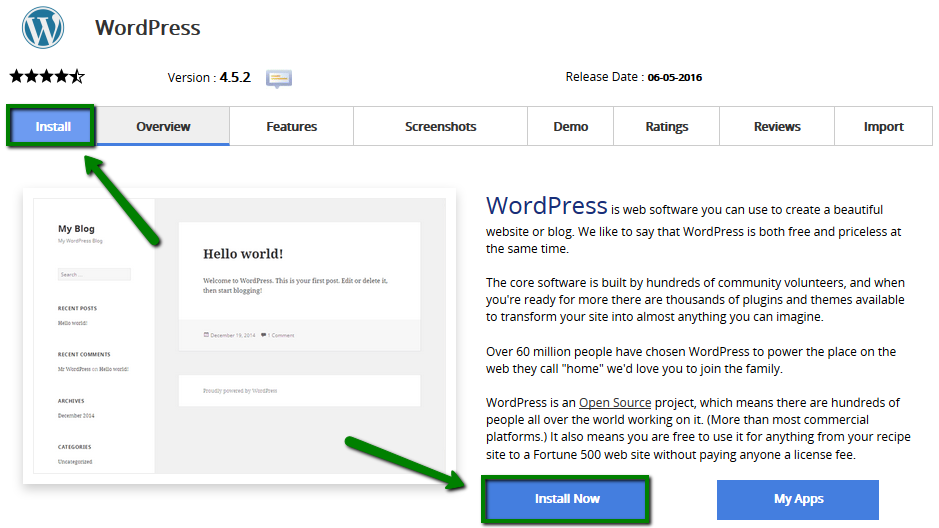 5. On the following page you will fill out all of the details of your WordPress site installation.
First Choose the domain you wish to install WordPress for. You will see "yourdomain.com" on that menu.
In the In Directory field you can specify the root folder for WordPress installation. By default, this field is empty, and it allows installing WordPress on yourdomain.com directly. If you wish to install it to a subfolder, like yourdomain.com/blog, simply type "blog" in this field.
Database Name can be left default.
Table Prefix can also be left default wp_; however, due to security reasons it is better to change it, e.g., to ncwpsite_ .
The Site Settings section should be filled out accordingly to your needs, though you can change it anytime later if required.
Make sure you set up secure and hard-to guess details in the Admin Account section:


Admin username and password part is important. You'll use this login info to login your site's control panel, which is WordPress dashboard. Choose a username and strong password. Also your email.

6. When ready, scroll down and hit Install button.
In a few seconds you will see the message that WordPress has been successfully installed: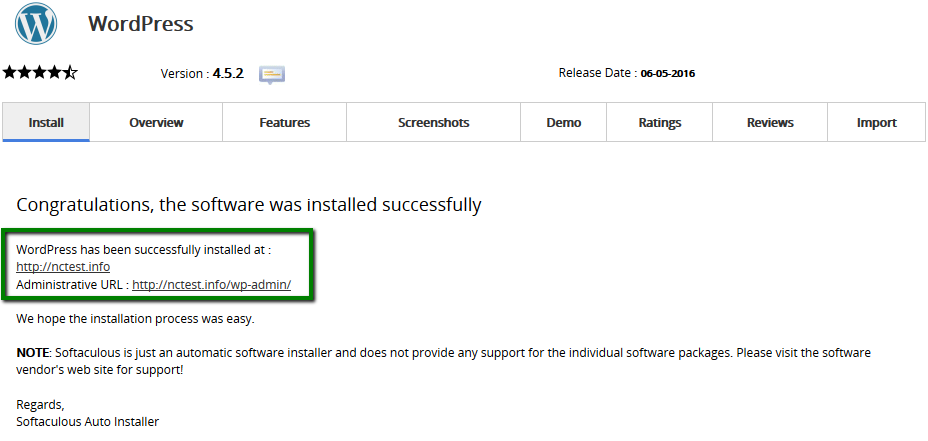 You can now visit and log into your WordPress Dashboard to start working on your website after this point.
That's it! Your website is installed!
Online Store
Yeah! With this blogging guide you can not only build a blog but also a website or an e-commerce site. However, since we are here to set up a blog, we continue by selecting the Blog Only option and filling in the settings
 10: The final step is site design. From here you can choose any design. Do not worry, you can change your design later with just one click as you like.
Thus, we are dressing up a blog ready design. Of course in WordPress, there are thousands, even tens of thousands of free templates together with paid ones. So it will not be hard for you to find a design that you like.
The whole process is completed! That's it! Make your new blog a good luck charm! The management panel of your blog is;
On the Address Bar: type YourDomain.com to the frontpage of your blog
If you are in the admin panel: you can go to your blog's admin panel by typing yourlogin.com/wp-admin, and you can do this with your WordPress username and password, which you specify during the installation on top, as admin.
BLOG DESIGN CREATION: WordPress Themes
We recommend WordPress to you because of easiness of every part of your site. You can choose free designs, all more professional blog/website designs. And in just a few clicks your site's whole layout can change. It takes just a  few minutes to change all your site's design.
After logging into the admin panel of your blog, go to the View >> Themes tab on the left panel and click the Add New button at the top of the pop-up screen on the right.
Then you will get all the ready-made designs coded up to now on the base of WordPress.org (under the latest tab). There are over 4000 designs in the WordPress.org subdirectory.
Hover over each design to review it. Setup and Preview buttons will be disabled. With the preview button you can see how your design will look in your blog and instantly set up a theme you like with one click with the Setup button.
CONTENT PUBLISHING/BLOG WRITING
Again from the left panel of your admin panel go to the Posts >> Add New tab. The right side of the screen is the editor part where you will type your text.
1: Write your title.
2: Write your article in the Content section.
3: The part where you will add pictures to your content. (Add Media)
4: And publish the article. Once you've written your content, you can publish your content with the Publish button.
This is how blogging guides are generally. What's it after these points?
First of all, how to use WordPress to do some research and there are tons of videos to watchs and they are all useful.
Do not worry. Using WordPress is a lot easier than you think. Within a day you can easily learn what to do.
After you have mastered WordPress, you should follow the article titled What to do first after blogging. In this article, we mentioned the first steps that need to be taken, such as registering on Google, creating a site map, and so on.
If you experience problems at any point, you can contact me via the contact page and you can get free 24/7 support from me.
Also check out these articles to avoid mistakes and get the right recommendations:
Happy Blogging!