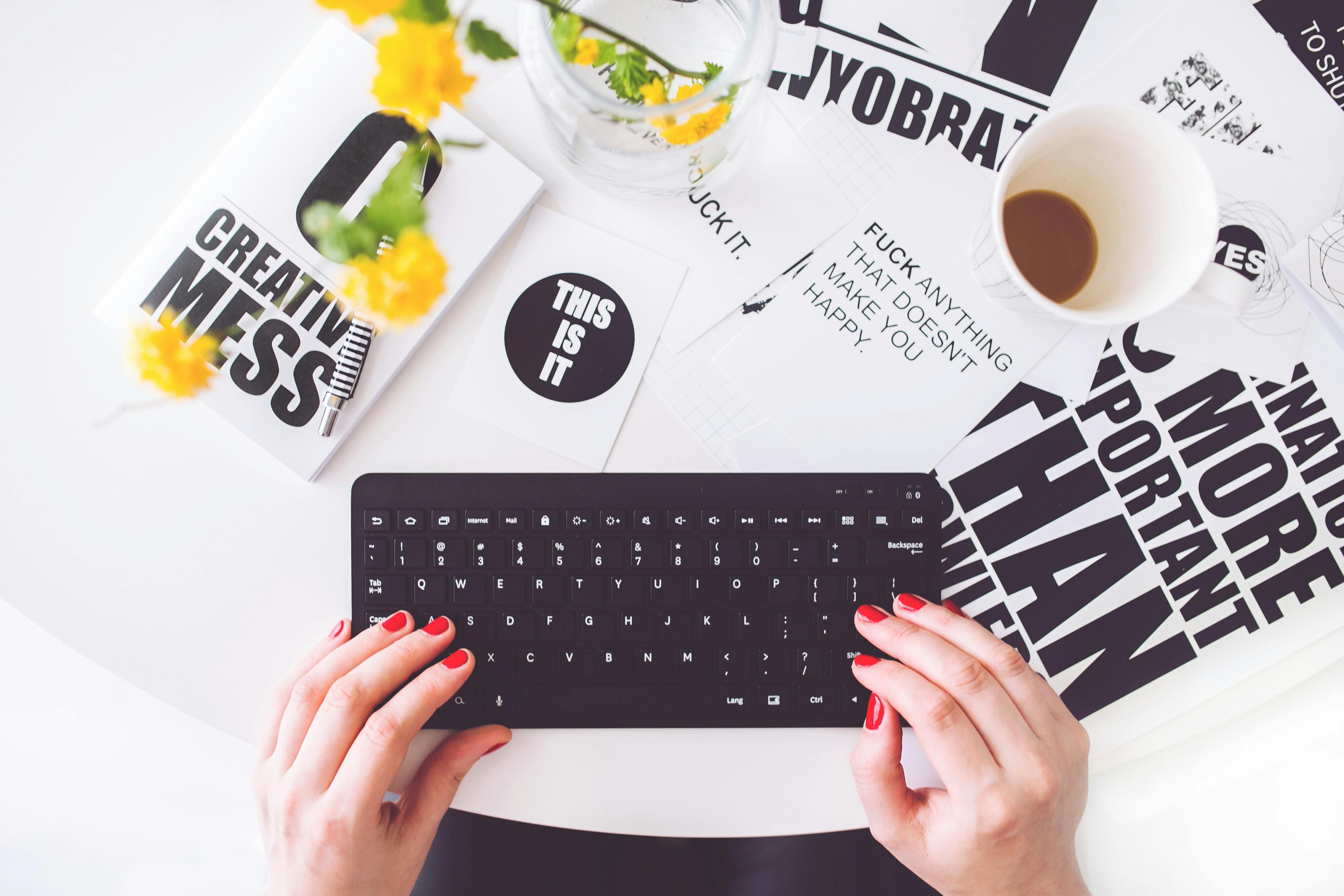 For a long time you asked me about this blog post and for much longer I considered whether I should ever write it. Not because I don't want to share my 'secrets' and blogger tricks and tips, but much more because it is such a detailed and broad topic that I am not quite sure whether a blog post or video does it all justice. Nevertheless, I sat down some time ago and tried to summarize  which are the most important things to consider if you want to start blogging.
How do I start blogging? How do you get known, how do you get invitations to blogger events, how do you get products, and how do you possibly even earn money with your own blog? Since the topic of blogging is really very complex and I could talk about it for hours, I tried to summarize the most important things in two videos that I will upload one after the other. Today starts with the first part on the topic – How do I start blogging? I give you personal tips and tricks on how I started blogging six years ago, what my advantages and weaknesses were and what you can do better 😉 I never planned to become a full-time blogger or to earn money with my fashion blog or with my YouTube channel. Nevertheless, I am happier than ever with my job these days and I could not have imagined what my fashion blog and YouTube channel would do for me.
Even six years later, I would not come up with the idea of ​​saying "I want to be a blogger" when I wanted to work and to make a living with this "job". Not because I don't love or recommend the job, but because many underestimate how much time and work is actually behind such a 'small' online presence. The blog has to be filled with content, pictures have to be taken, edited and uploaded, the right links have to be found, texts written, translated and, in the best case, still read against. Then 'quickly' shoot, cut, render, upload, label a YouTube video. Here 'quickly' post an Instagram picture, there 'briefly' snap chat and send a tweet, answer emails, maintain contacts, create concepts, read and answer comments, do sports, maintain your appearance and the day is over. Don't get me wrong, I love my job and am extremely happy and grateful to be able to scold me full-time blogger. Sometimes I am surprised myself and also a little bit proud of what I have built up over the past few years and yet I would never want to rest on the current point of view. There is still so much in this life that I want to achieve – both professionally and privately.
Blogging successfully Part 1: But starting from scratch – how do you start blogging? What are the 'tasks' of a (fashion) blogger and what tips can I give you if you are thinking about opening your own blog or YouTube channel? One of the most frequently asked questions by far is 'Luisa, how did you start blogging back then and how did you become so successful?'. First of all: there is no secret recipe! Nevertheless, I can tell you a few tips and tricks that I have experienced, learned and learned about (successful) blogging over the past few years. Anyone who tells me that they want to start blogging first gets asked the following questions:
1. Why do you want blogging? I think one of the most important questions! What are your personal reasons for blogging? Why do you want to start blogging or expand your Instagram account and start a blog? What are your motivations, your motivation? If the answer to this question has to do with the following three things, you should consider the whole thing again: money? Gifts? Fame?
2. Find a niche! Very important – what topics do you want to blog about? What differentiates you from the hundreds of thousands of existing blogs? What makes you special, what 'are you passionate about', what are topics that move, occupy, motivate and inspire you personally? There is room for everyone! If you have considered why you want to start blogging and have a clear goal in mind, then only the topics are missing. Think about something that defines you personally, makes it unique and why it is worth reading your blog!
3. Instagram and social media as a test and introduction!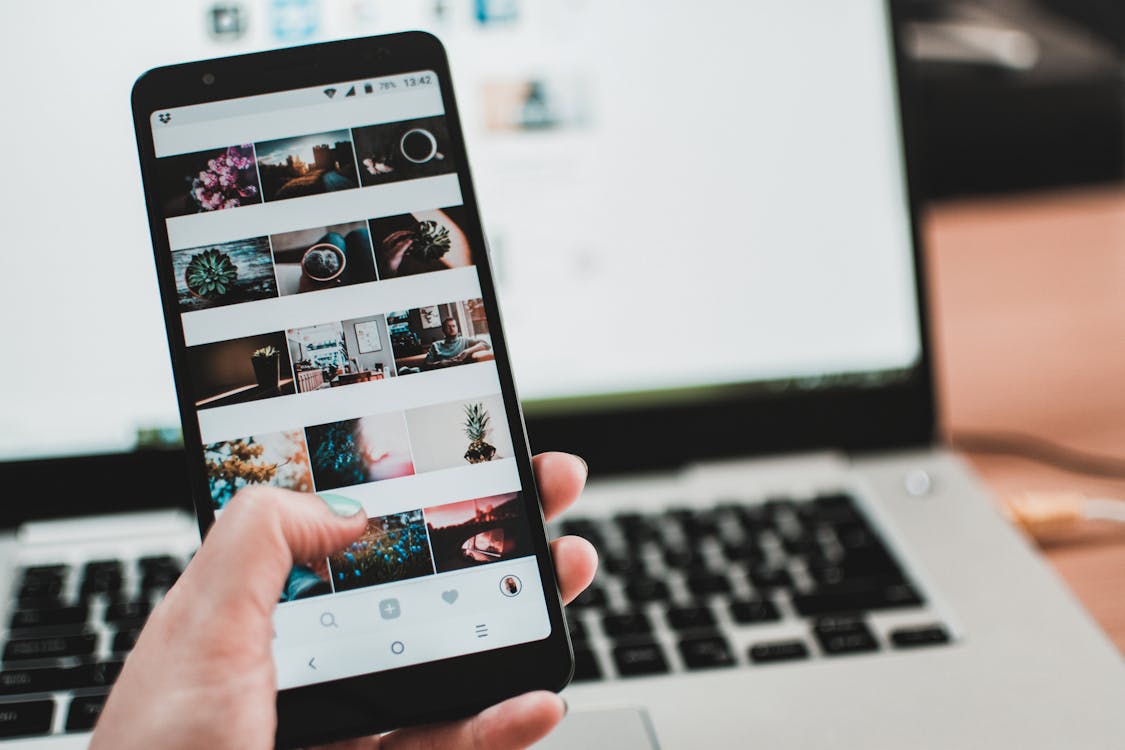 Perhaps not the most revolutionary tip, but very important. A blog without a social media presence? Nowadays almost impossible! One of the social platforms must be your 'driving force' in the long term. With almost 120,000 followers, Instagram is clearly the largest media platform for me, followed by Facebook with over 50,000 fans, but I still earn my most money through my fashion blog and YouTube channel (34,000 subscribers). In the past, some started looking up and expanding their reach via Lookbook.nu, Flickr or Googlefriendconnect and then expanded it with a blog, but nowadays it is more difficult than ever to successfully grow a blog. Apps like Instagram and Snapchat (or since the latest Opinit) are growing quickly and bring many followers with them, which is great for testing whether the whole thing is fun and 'worth it'. Therefore, I advise everyone to first build up a certain reach on Instagram or Youtube, post pictures and videos to test to what extent you could imagine doing this in a larger format on your own blog.
4. The name. Many often fail by name. Of course this is important and you should sit down, brainstorm, think about topics, write down different ideas, ask friends, but in the end, many bloggers with completely 'stupid' names have managed to be successful. So: name is important, but not everything!
5. Trying is about studying! Just do it and try it out! Similar to finding a name, many people think too much and are too afraid to risk something! No risk, no fun girls (and boys)! Blogging is like any other profession – you learn more and more while doing it! Nobody starts as 'born blogger'! You will make mistakes (and not too little of it), you will try, write texts for hours and then delete everything again, but all of that is part of it 😉
6. The right hosting platform: Of course, it's not entirely unimportant! As I explain to you in more detail in the video, I used to be at Blogspot (blogger), which is free and ran my blog there for years without any problems. Then I went to Blogwalk or Stylr with my own hosting program, which I personally didn't like so much, and now I'm switching to BlogPress as a network with WordPress – where I will finally get my individual design again. WordPress is recommended for everyone who wants to make money with his website in the long term – but more on that in the video.
7. Buy domain! Important if you want to create your blog professionally and not only plan to blog 'just for fun'. Then a normal .blogspot.com address is enough! Otherwise there are different providers such as United Domains, Strato etc. where you can secure your own domain (provided the name is still free) and usually also buy a hosting package including email addresses etc.
8. The right template and design: Depending on the platform on which you blog, you can usually find it free of charge or, for example, at wordpress for a small fee. Personally, I now pay money for designers, programmers and graphic designers who design my website exactly as I imagine it. Alone my header (top picture with my logo and 'style roulette' on it) I have changed and redesigned eight times in the past 6 years. Of course you can do something yourself – I'm just not at all talented when it comes to Photoshop, Lightroom, etc. and I prefer to leave things like that to people who are really good at it Set up blog alone and slowly get used to the whole topic – that's definitely part of blogging and if that is too much work for you, the 'job blogger' will not be for you in the long term.
9. The right equipment! For the first two years I didn't have my own camera, let alone an expensive SLR camera! I know this point has changed a lot in the past few years! Sure, the large DSLR cameras are on the one hand no longer as expensive as they used to be, and on the other, there is a general misconception that bloggers must have the best equipment. I personally believe that you can also take great pictures with the iPhone or a digital camera at the beginning if you make an effort, illuminate everything nicely or use good lenses. I bought my first SLR camera in 2011, the Canon 500D. I was also very satisfied with the camera and then I also bought the fixed focal length (lens with extreme depth of field and no zoom – makes this 'great blurred effect') from Canon 50 mm 1.8 with which I was extremely satisfied (it only 'costs' € 99). Unfortunately my focal length broke at some point, so I bought the more expensive version in 50 mm 1.4. (even more depth of field) bought from Canon, with whom I am not so satisfied for a long time despite almost 300 €. Only a year and a half ago I bought the Canon 70 D because it is perfect for filming and taking pictures thanks to the fold-out screen. Soon I will get the 6D from Canon for testing and I am excited to see how I like the camera, as I am slowly getting ready for a full format camera. Otherwise, I often use my iPhone 6 for filming on YouTube. I also use a Macbook Pro for blogging, several SD cards, two external hard drives, Dropbox, Wetransfer and Final Cut and iMovie for editing videos.
10. How does my blog get known? I used to spend weekends commenting on other blogs, searching blogs, writing to companies and preparing blog presentations with other blogs. The blog presentations have now been replaced by Instagram 'shoutouts' and can be a really great opportunity to introduce new bloggers, but also to be found yourself via other bloggers or Instagramers. The same goes for YouTube, of course! Mutual linking – videos that build on each other, a common challenge, a 'TAG' video – be creative and look for people who you really like and want to suggest and is not just about 'followers' and 'size' – because the most important thing is still: authenticity! Otherwise, competitions sometimes help to make the blog better known.
11. How do you get invitations and products? As I have already written above and also explicitly explain in the video, you shouldn't start blogging because of invitations to press events or gifted products such as make-up, clothes or travel. But if you still want to know how the whole thing works theoretically and why some bloggers are invited to every event and others are not, then you will find out in my video. In short – the PR agencies of the different brands must have you and your blog 'on screen'. The companies now approach me on their own, but at the very beginning I spent days looking for various PR contacts, writing to them and drawing attention to my blog and my work. However, you should be aware that you need a certain reach (followers, fans, clicks) so that it is worthwhile for the companies to invite you to exclusive press events or to give you products. For me personally it is, for example, that I rank very well on Google with my fashion blog style roulette – that is, when companies search for 'fashion blog', 'German fashion blogger' or similar searches they often end up very quickly I and myself have built up a huge network of contacts over the past six years. Anyone who knows me personally knows how much I love to connect, get to know new people, exchange ideas and bring strangers together, so I just love to get to know the people behind the brands, behind the agencies and just now During my time in Munich, I met a lot of people at brand and agency level, with whom I mostly still work years later. It is often the case that once you are on a 'blogger list' at a PR agency, you are always invited to various events or even clothes and press mailings from different brands.
12. When can you start earning money with blogging? The question of when you can start making money with blogging or demand money for a blog post, Instagram post or video is of course not to be answered in general, but there are still some clues. I know bloggers who have made more money with 5,000 Instagram followers than others with 20,000, and yet in most cases they pay for quality and reach. In general, there are no official benchmarks or numbers from which you can 'definitely make money', but I had my first paid cooperation back then with around 30,000 monthly page views (1,000 clicks per day). Back then there was no Instagram and on Facebook I probably only had 200-500 fans. When asked about the prices, what you can ask from which range, the current mass of blogs is somewhat problematic. Unfortunately, of course, there are always some 'black sheep' among bloggers who think they have to buy their followers, fake media kits and manipulate numbers so that they can earn more money. At first glance it doesn't seem that stupid, since many companies unfortunately have neither the expertise nor the time to examine all profiles in detail and to check the interaction rate. Website traffic tools like Alexa can also be very inaccurate, so it is often difficult to determine which blogger really 'delivers what it promises'.
In the longer term, I can tell you that it will not help you to buy or lie to followers, because quality always wins and at some point the companies will also notice who gets how many clicks, likes or even sales. Here I have to say, I am really happy to have been there for so long and just to have made a name for myself, because even though I only have 118,000 followers on Instagram (and some 16-year-old fitness accounts know 400,000) from experience (and also from a number of companies as feedback) that my followers are still a lot more 'worth'. I have built up honest, loyal and just really smart and successful 'followers' over the years who appreciate my open and honest manner, who know that I don't sell every 'shit' to them and that I really care about their opinion , Many of you have grown with me and so I have a comparatively 'old' target group with the largest proportion of women between 18-28 and 28-36 years old. Which is great! Because 12 – 16 year old girls are of course also great and I am happy about every 'fan' or reader, but usually teenagers with pocket money of 5-20 € will not buy much and will not really bring much to the companies either. Young followers often bring an enormous reach (see YouTube stars like Dagibee, Bibisbeautypalace, Die Lochis and Co – just examples.), But not necessarily a lot of money or prestige with important companies, since the viewers are simply too young.
13. How do you increase blog traffic? Clearly: SEO optimized writing. If the term search engine optimization says nothing to you, just google! It's about optimizing your blog articles for certain 'keywords' so that you can also be found by Google searches. Because the most traffic to your blogs will not come from your permanent 'fans and followers' but usually through image searches on Google and certain search terms and rankings (at least ideally). For example, I was number 1 for years when you searched for the term 'Fashionblog Munich' or 'Ombre hair' or 'Florian David Fitz', simply 'just' because I am quite familiar with SEO thanks to my internships and part-time jobs and put a lot of work into my blog and my texts. I may also do a video series or publish an ebook or offer workshops, but the topic is too complex to explain and explain in just a few words. You can find out more about link value and page structure in my blogger video.
14. Earn money with the blog: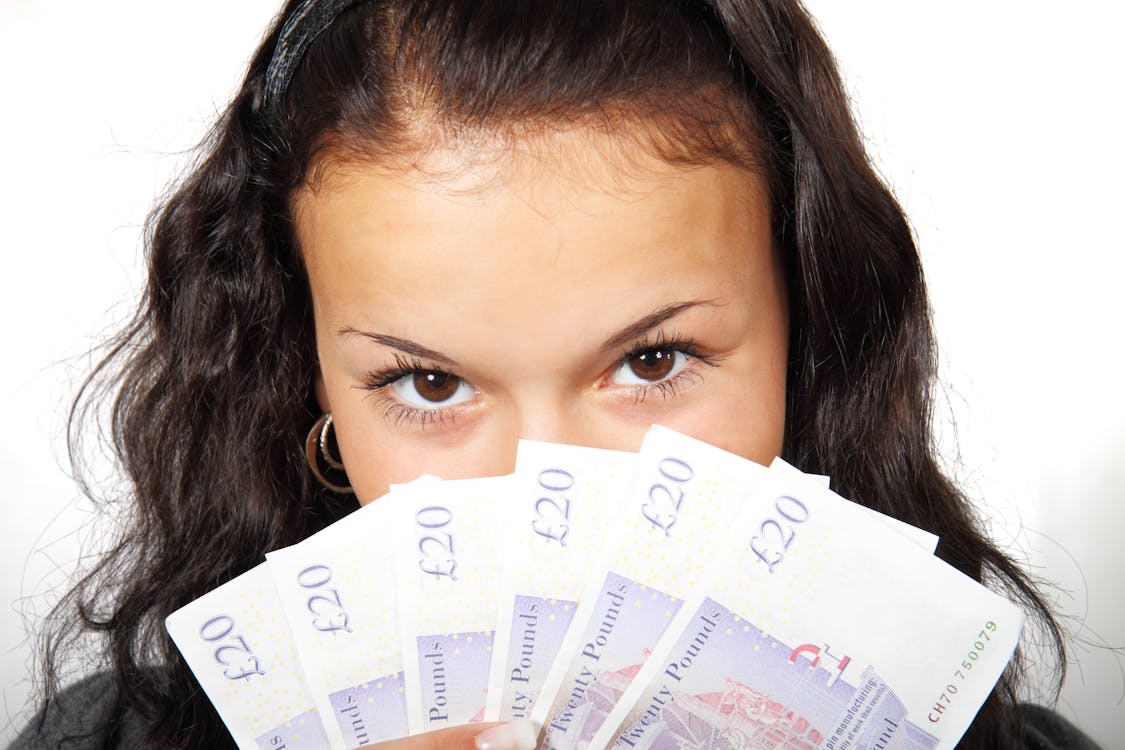 As already mentioned in tip 12, there are various clues as to when you can request money and also start earning money with your blog. In general, there are several ways to make money with a blog. On the one hand there are direct cooperations, advertorials and paid advertising contracts with companies, on the other hand there are affiliate programs and banner advertising. If you are interested in what exactly is behind it, I would also like to make a detailed blog post and another Luisas Lab lesson video on blogging. Comment this post if you want to hear / see more about it and please leave me a thumbs up under my YouTube video of the same name if you are interested in the topic and the video was helpful!